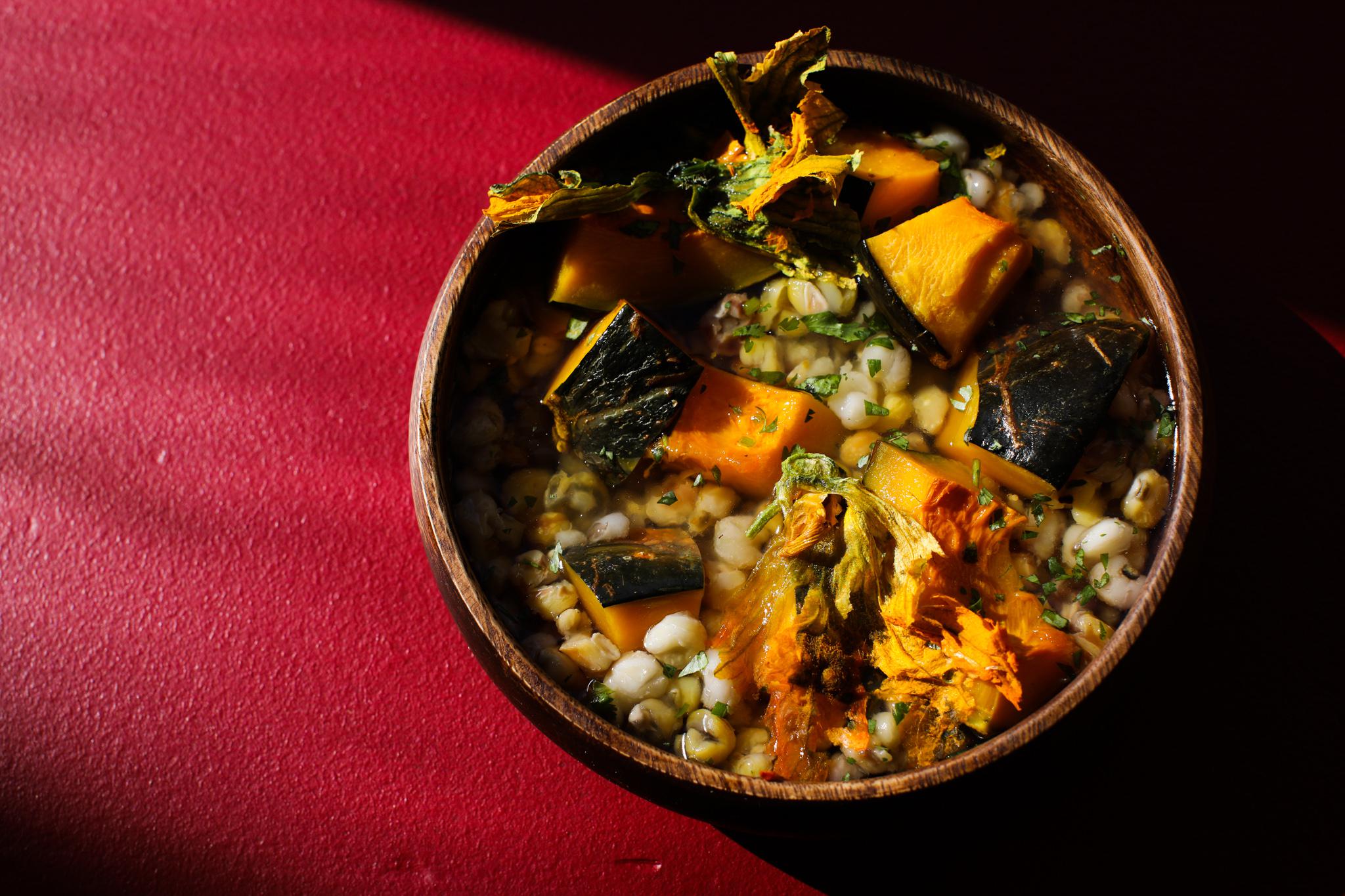 A rare Native American restaurant opens in the Bay Area next week. Here is a glimpse of the interior
The Native American community is already showing up for Wahpepah's Kitchen, which will be the first Native American sit-down restaurant in Oakland when it opens next week on October 30.
Renowned Navajo artist Tony Abeyta painted a mural of corn stalks rising into a blue sky inside the restaurant at 3301 E. 12th St., the former Reem's space in Oakland's Fruitvale neighborhood. Lakota carpenter Stephan Cheney builds a large dragonfly-shaped redwood table, which has various symbolic meanings in different native tribes. Chef and owner Crystal Wahpepah, a member of the Kickapoo tribe, is intentionally keeping her restaurant closed in the evenings for now so community events can take over, with a big opening celebration scheduled for November 13 with Indigenous dancers and singers. .