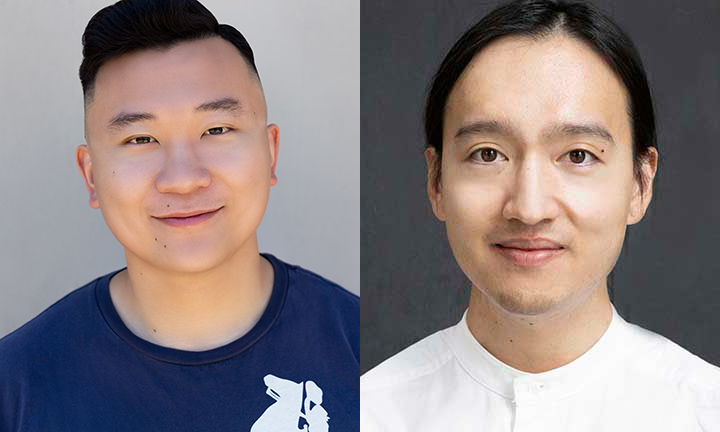 Anthony Shu '16 and Jeffrey Zhenhua Liu '16 explore Asian American cuisine
Courtesy of Anthony Shu '16, left, and Jeffrey Zhenhua Liu '16
"There are experiences of Asians that are not often told and need to be told"
Growing up in Marin County, just north of San Francisco, Jeffrey Zhenhua Liu '16 remembers his peers laughing at him at lunchtime for the Cantonese fried rice and Zhejiang dry noodles that his mother had prepared him. "I was one of the only non-white students in my high school," says Liu, who is of Chinese descent.
Anthony Shu '16 had a similar experience. Children at school called it insults – "it was almost a daily occurrence for me," says Shu, who is of Chinese descent. "Many Asian Americans feel their first difference when they laugh at them because people think their food is strange or smelly. "
When anti-Asian sentiment surfaced during the pandemic, the pair – along with Diann Leo-Omine and Shirley Huey – helped create a zine called Lunchbox moments featuring Asian American and Pacific Islander writers and artists exploring their relationship to food and cultural identity. Proceeds from sales of the zine will go to San Francisco's Chinatown Community Development Center.
The couple's first foray into food journalism was in Princeton, where they launched an online magazine, Spoon University – Princeton, who sponsored social events around catering and sought to introduce students to cuisine they didn't know. They also spent time together in a rental car exploring New Jersey's food scene, from Rutgers food trucks to Edison's many Asian restaurants. A favorite spot was EPS Corner on Nassau Street – it has since closed – where they discovered the Sichuan dry hot pot. "We went there every week and ordered all the rest of the menu, "Liu recalls.
Learn more about the Tigers of the week
Shu, a graduate in sociology, spent a summer working at a cooking school in Paris via Princeton in France and wrote his thesis on food and culture. After graduation, he worked for a year as a line cook at restaurants in San Francisco before taking a position as Senior Digital Content Coordinator at Second Harvest of Silicon Valley, one of the largest food banks across the country. He is also a freelance food writer.
Liu is an architect who works as a project designer at John Friedman Alice Kimm Architects in Los Angeles and is the editor of the student-run journal at the Yale School of Architecture, Perspective.
They hope Lunchbox Moments' 28 essays and artworks help readers explore "the incredible diversity of experiences for Asian Americans" around food, says Shu. "There is a range of emotions: anger, sadness, shame, pride and celebration." Essays with headlines that include "I don't want to tell you what's for lunch" and "Shrouded in love, eaten with shame" examine how "sometimes food comforts you, sometimes it keeps you away. of the majority population, "Liu said. Stephen Li '16 and Kingston Xu '16 contributed coins.
Three hundred copies of the magazine will be printed, each selling for $ 30. A digital version will be available when paper copies are exhausted.
The zine's creators also hope it counteracts the myth of Asian Americans as "the model minority." "There is this perception that we don't face discrimination," says Shu. "There are experiences that Asians have that are not told often and need to be told."