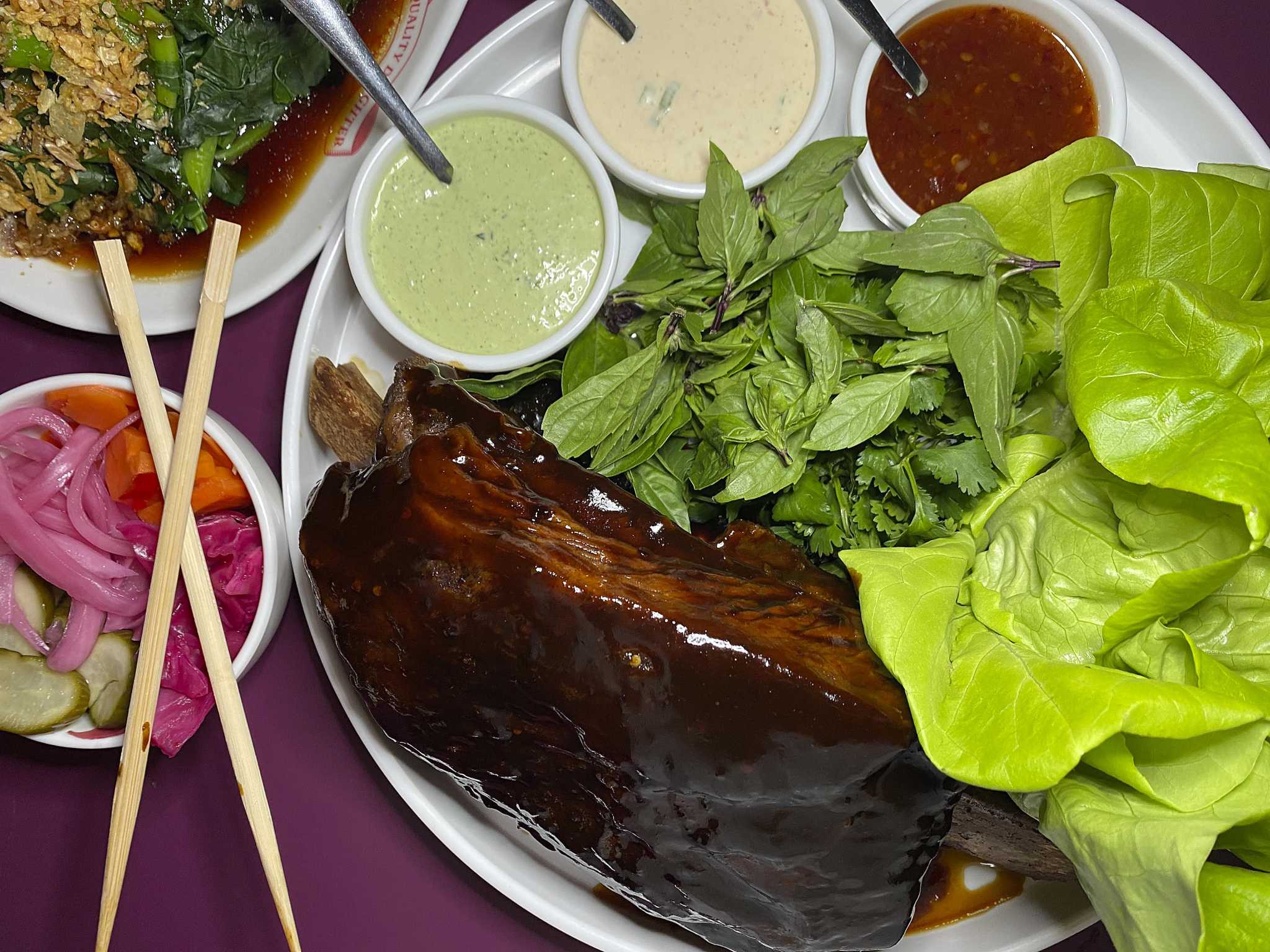 Chinese-American Pearl's Best Quality Daughter Restaurant Gives Uneven, But Still Stylish Portrayal in San Antonio
Red-cooked beef short rib from new Chinese-American restaurant Best Quality Daughter at the Pearl grabbed the attention of the New York Times last month, with an article that detailed its elaborate embers and tracked co-chef and co-owner Jennifer Hwa. Dobbertin story of the Taiwanese family restaurant in San Antonio.
Here she writes new chapters of that story with co-chef and co-owner Quealy Watson, her partner in the Pearl food hall Tenko Ramen kiosk and now Best Quality Daughter, which opened in November in the former style house. cottage at The Granary. 'Cue and Brew.