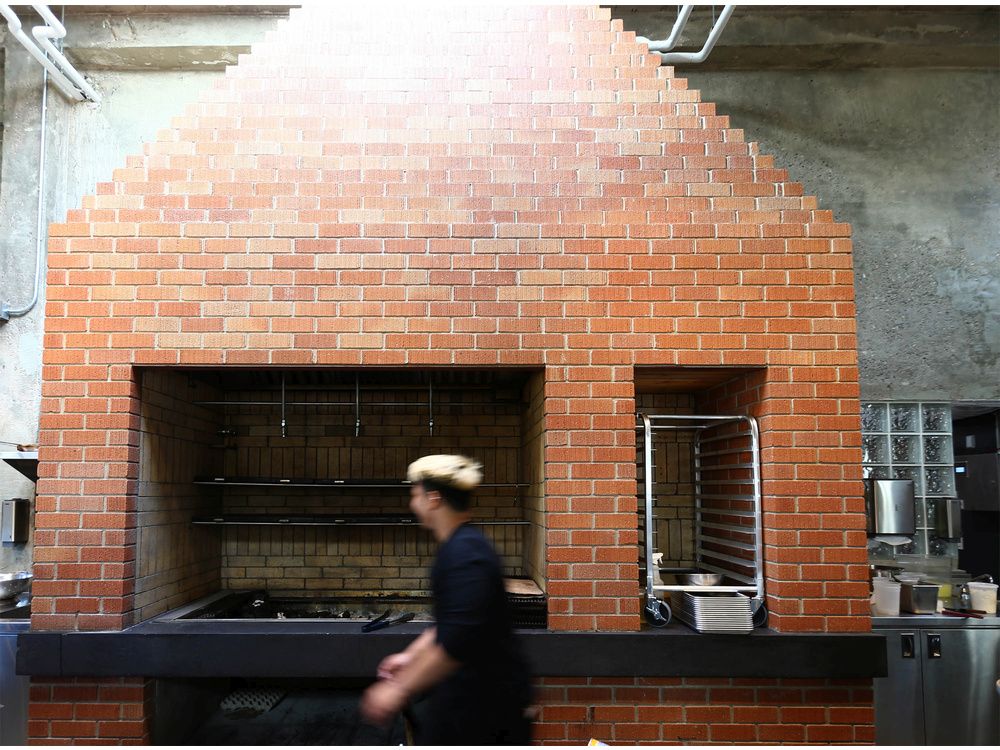 Chorney-Booth: Chef Mikko Tamarra's love of Latin American cuisine shines at Fortuna's Row
Reviews and recommendations are unbiased and products are independently selected. Postmedia may earn an affiliate commission on purchases made through links on this page.
Content of the article
For a few years, Mikko Tamarra needed a real restaurant. The chef behind the insanely popular Con Mi Taco pop-up has attracted a loyal following with his insanely delicious Mexican dishes, but he hasn't had the space to really show off his creativity and skills. So far, that is, with the new Fortuna's Row restaurant, Tamarra has finally arrived.
Content of the article
Originally from the Philippines, Tamarra trained in Ontario before moving to Calgary and began working in kitchens like Deane House and Blink. After falling in love with Mexican food (and doing some serious research in Mexico on several trips to Oaxaca), Tamarra launched Con Mi Taco, first as a pop-up at cocktail bar Shelter, then as a as a still-ongoing evening residency at the downtown meat and bread sandwich shop. Although there have been rumors of a permanent Con Mi Taco location for some time (something Tamarra says is still in the works), he is quietly working on something much bigger.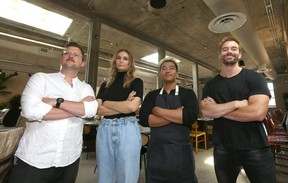 Fortuna's Row is operated by the Syndicate Hospitality Group, the same company behind Shelter as well as the very famous Orchard restaurant. Syndicate's Nick Suche knew Tamarra well from the first Con Mi pop-up and they teamed up to develop what they call a "Latin American Supper Club" that gives Tamarra the opportunity to explore the full extent of his culinary curiosity.
Content of the article
At 10,000 square feet and around 160 seats, Fortuna's Row is big. Located in the building that once housed Booker's Crab Shack (though not in the same dining space — the cavernous room has long been unoccupied), the entrance gives way to a long cocktail bar dubbed the Standing Room Only. This opens up to an expansive restaurant with a kitchen bar, private dining room, and industrial warehouse and beach club decor that reads both cool and cozy.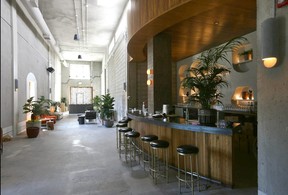 There's a taco on the menu, filled with a delicious slice of braised pork belly ($8), but the chef uses the rest of the menu to push the boundaries of what most Calgarians consider Mesoamerican food. Though the menu is bound to change over time, current highlights include the ultra-tender Hokkaido Scallop Ceviche ($24), a dramatic soft-shell crab arepa that tastes as awesome as it gets. looks ($18) and larger plates like a platter of stacked duck with breast and confit served over green rice with a sunny side up duck egg ($52) or chunks of succulent grilled black cod supposed to be wrapped in lettuce and topped with heirloom tomato salsa verde ($60). Everything is designed to be shared, and people who can't make up their minds can choose the "let us feed you" option and let Tamarra work its magic. It will also begin offering a chef's tasting menu experience once the restaurant is fully on its feet.
Content of the article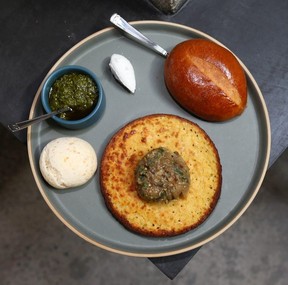 "I wanted to show people that Latin American food is more than just tacos," says Tamarra. "I also didn't want to get stuck doing the same thing over and over. I called it contemporary cuisine so that I could extract flavors and techniques from other cuisines and tie them all to Latin American cuisine.
Beyond that, Tamarra wanted to make sure the restaurant had a really good sourdough bread program (in addition to everything else, he's a trained baker) and pastry chef Teisha Huff's desserts match the savory food. in quality and creativity. Cocktails also rise to the occasion, with concoctions categorized by flavor rather than spirit so customers simply order the 'wasabi' or 'rose' and end up with a clever take on the ingredient of their choice.
Content of the article
Fortuna's Row is located at 421 Riverfront Ave. SE and can be reached via fortunasrow.com. The restaurant is open daily from 5:00 p.m.
***
In other local food news, if you want to make the most of the last few weeks of summer, a group of local food suppliers have come up with a package called Backyard Boil, which includes everything you need. need to boil seafood in the comfort of your backyard without access to the sea. The kits include a mountain of shrimp, mussels, scallops and sausages, as well as potatoes, corn, onions, lemons, garlic and seasonings, plus a large pot to cook everything on a barbecue or fire pit, plus a plastic cloth. to empty it all when it's time to eat. It's great fun and a nice change from backyard burgers and kebabs.
The standard size easily feeds four to six people, with a larger version and a smaller prawn and sausage version also available. Pick up a kit at North Sea Fish and Farms, Calgary Co-op, Costco.ca, or Joey's Fish Shack or Joey's Seafood Restaurant, where they're also available for dinner. For the full scoop, visit backyardboil.ca.
Elizabeth Chorney-Booth can be contacted at [email protected] Follow her on Twitter at @elizaboothy or on Instagram at @elizabooth.