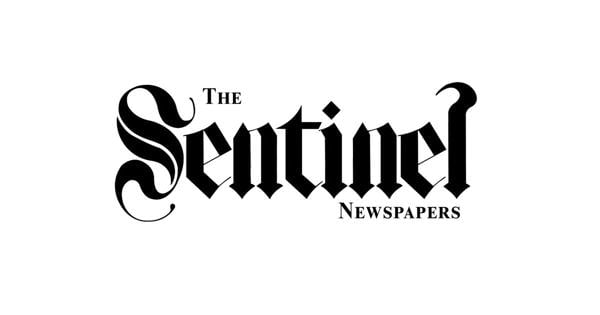 Clubbing Comes to Rockville with Latin American Restaurant "Kumbia" | Communities
After his hangout, a once-beloved Spanish restaurant, bar and nightclub in Rockville went bankrupt at the start of the pandemic, Ecuadorian bartender and bar manager Steven Tobar felt the need to bring nightlife back to Rockville – almost two years later, Koumbie was born.
Kumbia, a name derived from the Latin-style music "Cumbia", is a Latin American-style restaurant and nightclub at 100 B Gibbs St. in Rockville Town Square, serving cuisine from Colombia, Argentina, Brazil, from Ecuador and Bolivia. The restaurant held its grand opening on March 19.
Tobar, co-founder and director, left his job at Cuba Libre, a contemporary Cuban restaurant and nightclub in DC, to recreate the city's nightlife experience in the Rockville area. The Kumbia discotheque is open on Friday and Saturday evenings until 2am. The restaurant closes at 10 p.m. all other days of the week.
"Once La Tasca went out of business, there was nowhere else [in Rockville] which had a diner and nightclub concept," Tobar said. "I felt like people in this area would need something local instead of driving to DC"
Unfortunately, after Tobar and his co-founder Alejandro Stoto bought the restaurant, they had to put their dreams on hold for over a year and a half. At the time, many restaurants, like La Tasca, were filing for bankruptcy and exiting the culinary scene.
In the meantime, the co-founders have been working to put together a special menu that includes the most popular Latin American dishes along with a robust cocktail selection.
Tobar's Ecuadorian roots and Stoto's Guatemalan origins inspired the restaurant's Latin American theme. They wanted a multicultural experience for their restaurant, as Latin American restaurants in the area tended to serve strictly Mexican, Peruvian or Colombian cuisines, Tobar explained.
Both immigrants, the co-founders have developed the menu with authenticity in mind, while revisiting many dishes.
One of the many variations they have created is for chicharrón, a fried pork belly dish of Colombian origin. Typically the chicharrón is cut into small pieces, whereas in Kumbia it is served whole with a sweet marinade, unique to the restaurant.
Since its opening, Kumbia has struggled to meet the demands of its diverse menu. Many products needed to make authentic Latin American dishes must go through a lengthy process of importing into Maryland.
"Maryland is very difficult to get products [to], [because] of [alcohol beverage services]– if I want to bring something from Argentina, [it] has to get a special order that takes four to six weeks just to place the order and then it takes another three to four weeks just to get the product here, so it takes about two months just for one product," Tobar explained.
Even with the challenges of opening a restaurant during a pandemic, Kumbia has managed to stay true to her warm Latin roots.
"My favorite part [about Kumbia] is to have people [come] that [are] from different countries in South America and also from here, and they like to come because of the food because we have favorite dishes [Latin American] dishes, and for music [as well]said Ana Reyes, a waitress at the restaurant. Reyes describes Kumbia as a family place where people can come with small children or with friends to enjoy the DJ during clubbing nights.
The lively energy of the restaurant, filled with upbeat Latin music and friendly servers from all parts of Latin America creates a space where staff and customers can bond with each other.
An employee found a house out of the blue in Kumbia. "I work here because I like Steven and Alejandro, the managers, [they are] this genre [people]and I love my colleagues, [they] helped me because I didn't understand English," said Lizeth Ferreira, a waitress and hostess at the restaurant. "Sometimes you can't find such a [good coworkers] [at] your job."
Ferreira immigrated to Maryland from Columbia last month and began working at Kumbia shortly after arriving. As a college student living in DC, Ferreira benefits from working at Kumbia in more ways than one.
"I can improve my English, and I feel close to my culture, my language and my colleagues, and I [get] to meet [new people]", said Ferreira. "I feel happy, because when I improve my English, I improve my Spanish, [and] I can test it with other foods and I can [learn about] [other] crops with food [I serve.]"
If there's one thing that stands out at Kumbia, it's the menu. Reyes especially enjoys the taste of home she gets at the restaurant with a hot dish that includes a fried egg, avocado, beans and more.
"There is a dish that I [love] because I'm from this place – it's Bandeja Paisa!