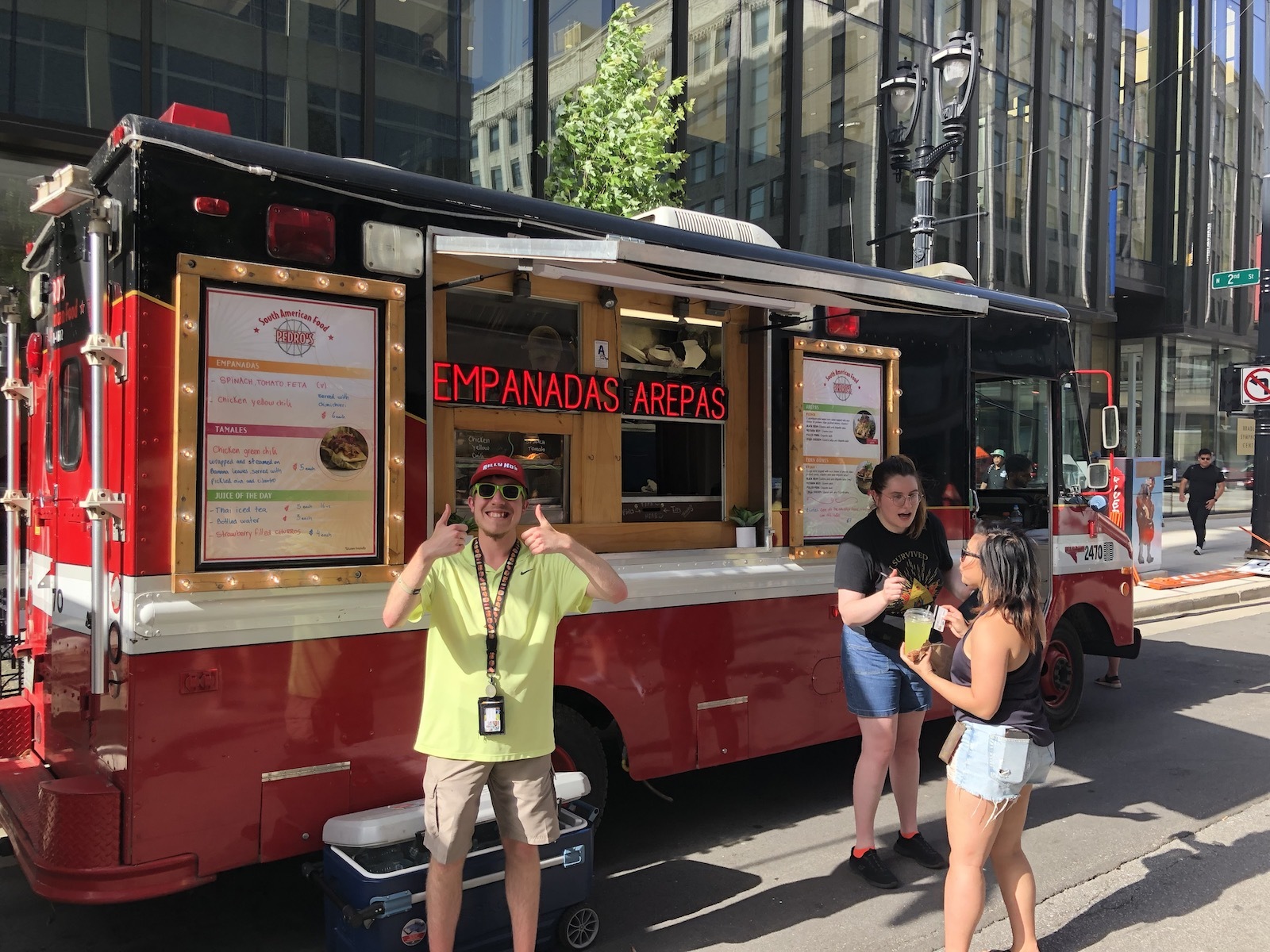 Dominic the Food Reviewer: Pedro's South American Food
This weekend I visited a food truck in the city of Milwaukee. It's called Pedro's South American food. It is a food truck that also offers catering. South American food trucks park in different parts of town, and you should check out the program on their Facebook page to see where they will be each week.
I had the honor of meeting the owner, Pedro. Pedro has worked in different types of restaurants since he was nine years old. His parents are Ecuadorian. He said he moved to America eighteen years ago. He mentioned that in 2015 he started with a food cart, then in 2020, five years later, he bought his own food truck.
Pedro says his popular dishes include empanadas, Colombian-style arepas, and all of their South American arepas. Every dish they offer on the food truck is completely made from scratch.
For my appetizer, I ordered their chicken and yellow pepper empanada. The chicken inside the empanada had a nice kick and the texture of the empanada had a good crunch. The chicken was super appetizing and it was out of this world when I first tried it. I would say it was a very tasty tasting.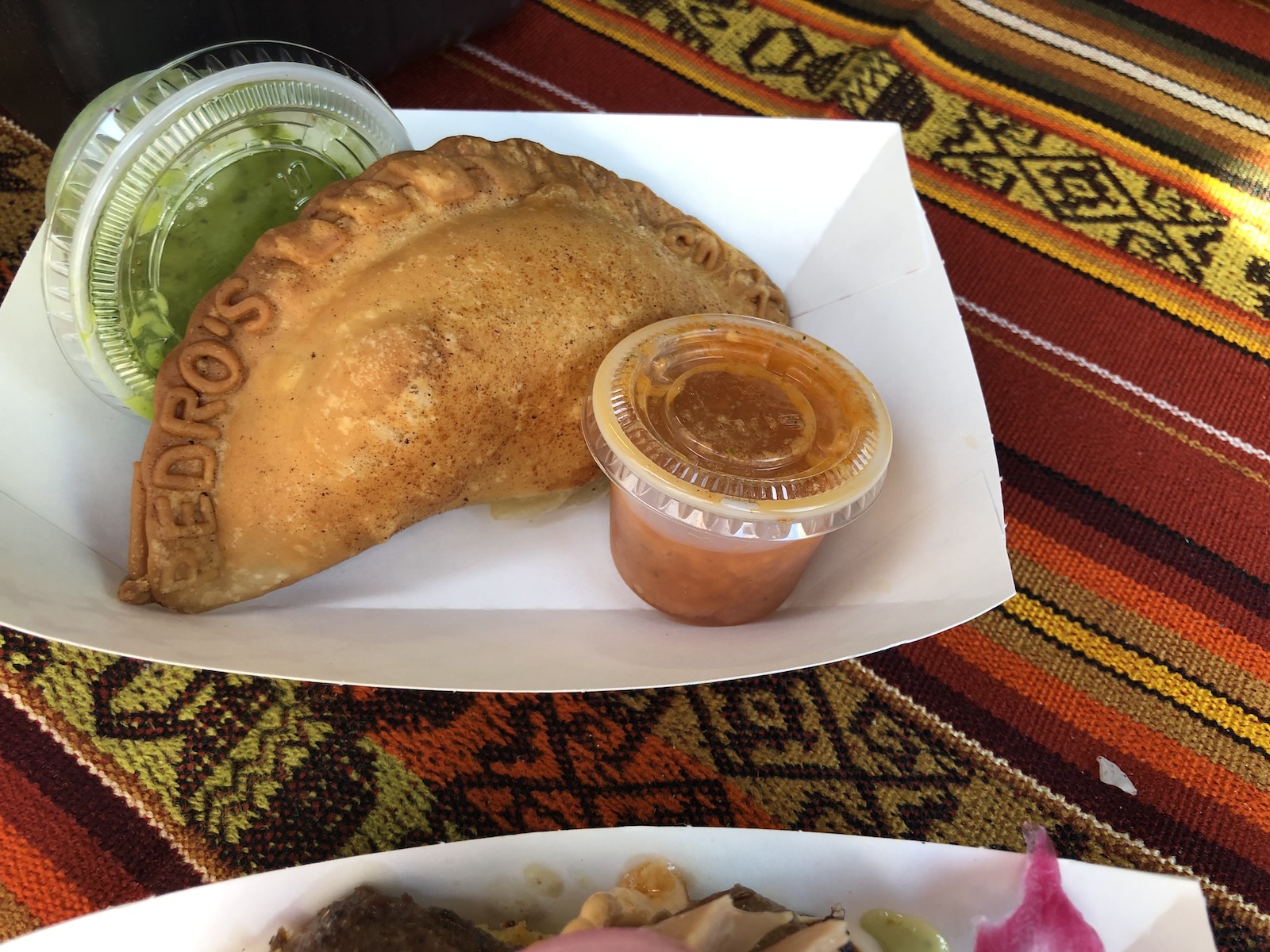 They gave me a side of chimmichurri sauce and cilantro lime empanada sauce with it. When I poured it over my empanada, this cilantro-lime sauce had a light texture and I could really taste that sweet flavor. The sauces gave the empanadas so much character, especially the chimmichurri sauce, as it had a nice spice too. Hot and spicy foods are my jam.
Pedro said to try their arepa. There was beef and pork inside the Colombian inspired sandwich. When I opened the package, I said "Wow", because this sweet arepa was huge and I swallowed it like there was no tomorrow.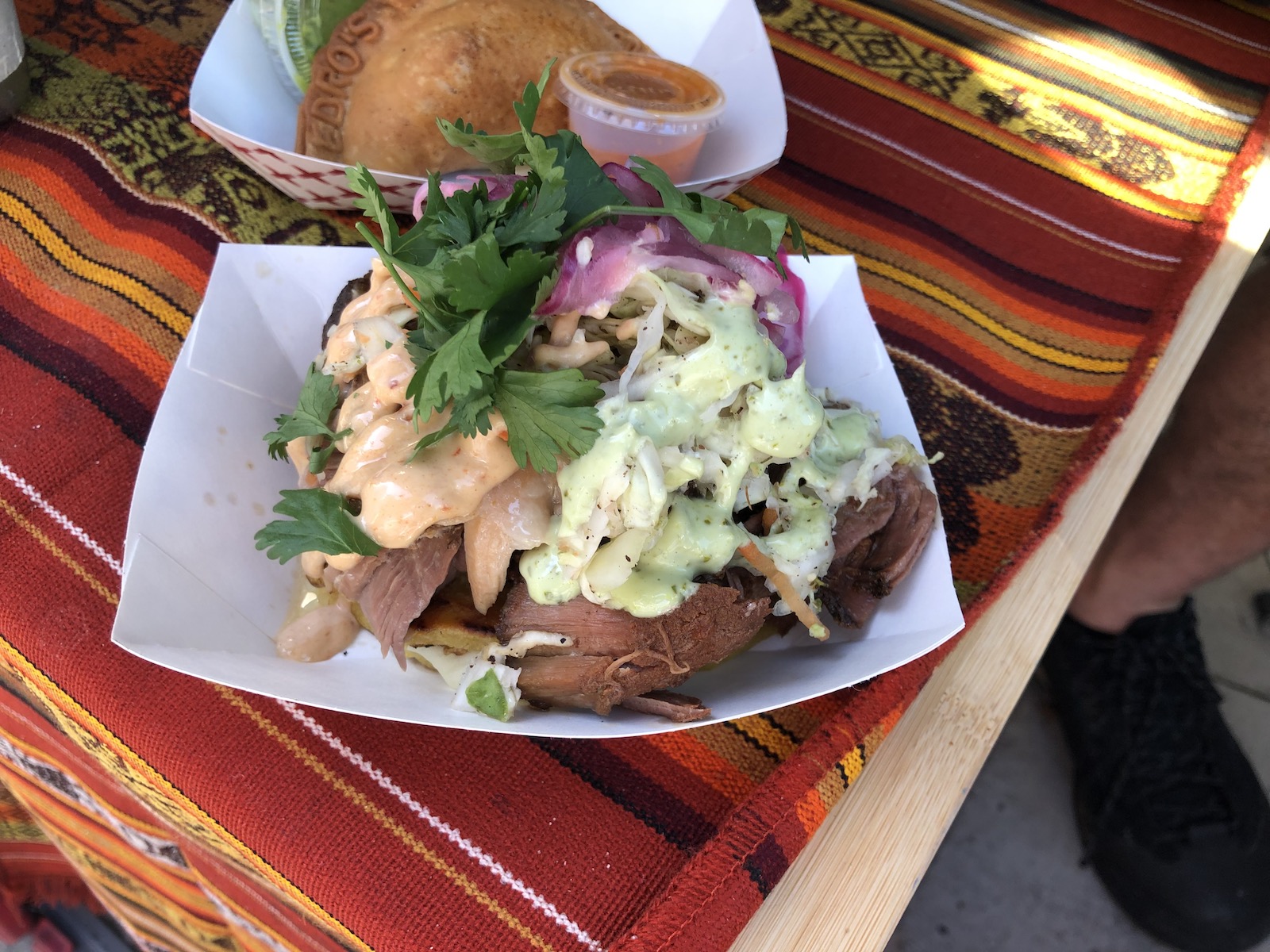 What I really enjoyed about my South American arepa was how all the flavors blended together and the texture of the sandwich had a very soft texture. The beef and pulled pork inside the sandwich was very juicy and tender, which is how the dean of the kitchen enjoys his Colombian-style arepas.
I want to congratulate Pedro for sharing your company's story. I will definitely be returning to your food truck to try more arepas, and maybe even tamales next time.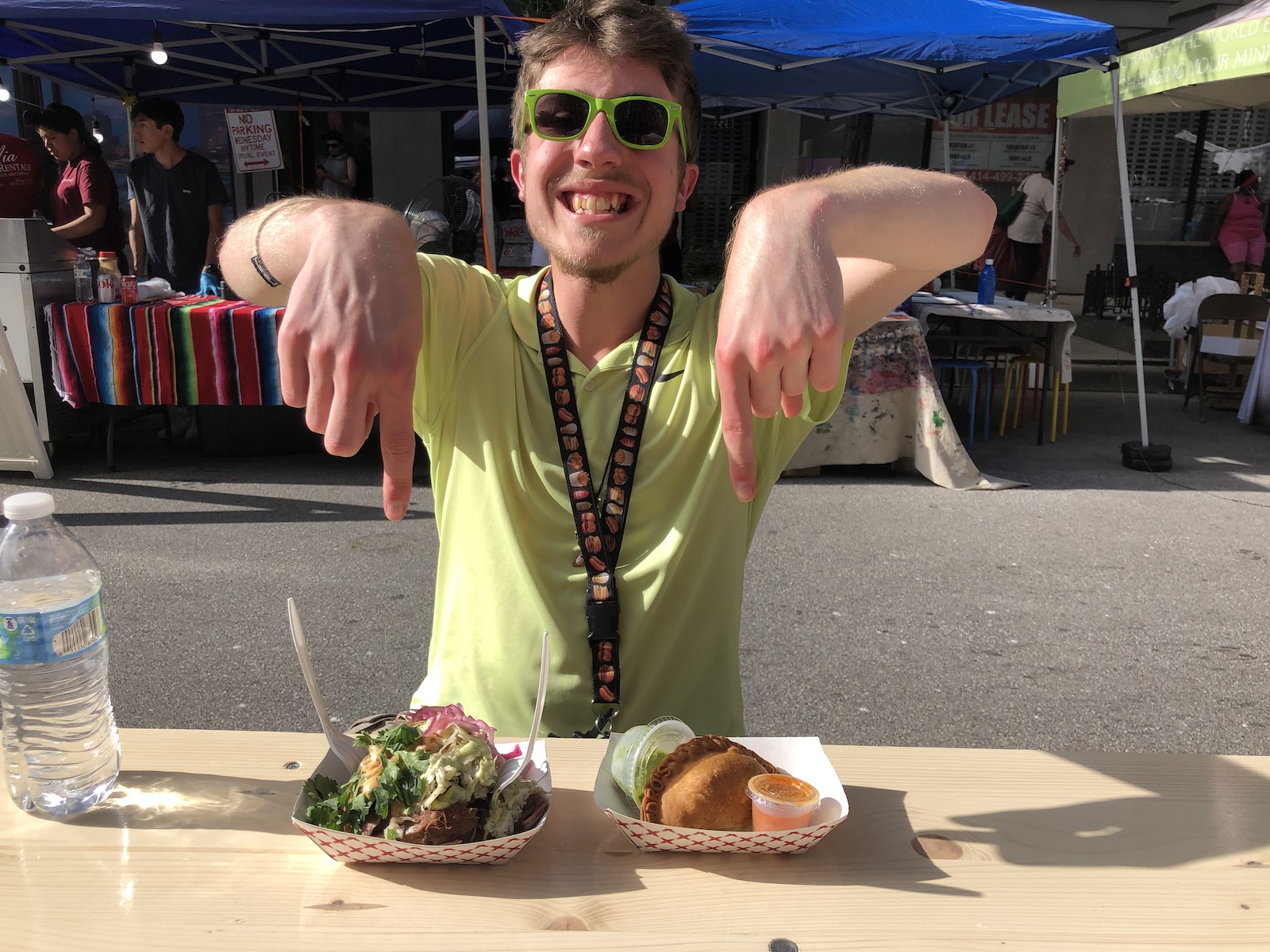 If you haven't been to Pedro's, you have to give it a try, as his South American and Colombian inspired dishes are amazing. If you feel like your stomach is growling, please go ahead, because I promise the food will be delicious. You will not be disappointed at all.