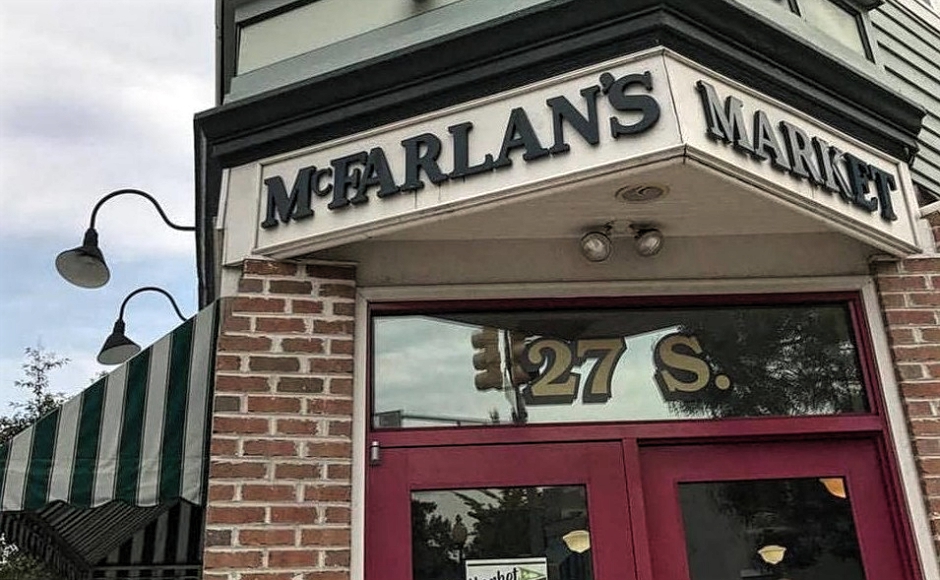 Former McFarlan chef to open new American restaurant in McFarlan's former Merchantville storefront
Omega Ellis will bring Omega's to the former specialty grocery store on the corner of Park and N. Center streets in the borough.
By Matt Skoufalos | January 28, 2022
Two years after Pete Burgess and Janet Stevens closed McFarlan's Market, their corner grocery store in Merchantville, one of the key members of their kitchen will open his own business in their old location.
Omega's, the American cafe run by an Omega Ellis chef, is set to open in the spring or summer of 2022 at 27 North Center Street in Merchantville.
Ellis, a Pennsauken resident who spent four years in MacFarlan's kitchens in Merchantville and Collingswood, said the full-service restaurant that bears her name will offer American cuisine with a twist.
"[It's going to be] definitely a different experience than what you are used to," she said.
"I want to bring a different experience, an eclectic experience, to Merchantville."
For Ellis, that means putting his own twist on familiar comfort foods for lunch and dinner service. She plays her menu close to the vest, but left hints of some signature dishes — like seafood mac and cheese balls and shrimp and grits — and hinted at the possibility of brunch on Sunday.
In addition to her experiences at McFarlan's, Ellis traces her roots in the kitchen to Corinne's Place in Camden City, a popular soul-food destination, where she began her culinary career at age 14.
"I'm no stranger to cooking," she says.
Omega's will provide a bar and table for around 40 patrons, as well as space for a jazz band that Ellis hopes will create a weekend dinner atmosphere. Details are still emerging, but his father, percussionist Raymond "Beans" Ellis, is on the short list of acts to appear.
"I have a lot of treats on the menu," she said. "Our stomachs will be very happy and our ears will be very happy. It's going to be a great experience.
Stevens, who said she and Burgess are working with Ellis to turn the space into a full-service restaurant, said they're excited to see what she can bring to the borough's dining scene.
"It was always a dream for her," Stevens said. "We just thought the place lent itself better to a restaurant than anything else, so that's sort of settled. We are delighted to be able to help him and get started.
"We're really looking forward to it," she said. "We hope to try to bring more people downtown."
Ellis said she knows borough residents would be eager to see the corner storefront reactivated and hopes her efforts can help generate interest and activity in her shopping corridor.
"I am what Merchantville expects," she said.
"Hopefully I can be that trailblazer and bring some things back to Merchantville, where people want to do this stuff," Ellis said.
"There is room at the table for everyone."
Stay with NJ Pen for updates.